The kartoffel chronicles.
We had two amazing shows in Germany two days of endless amounts of kartoffels, Mates, Big bottles of alcohol free beer, German cops and amazing people!
A huge hug and thanks to all our nice friends from the Kraake concert collective also a big thank you to Julian and Jonas and all the people that make AJZ Bielefeld an amazing place..High fives to Bacchus, Wolf x Down and Hyena!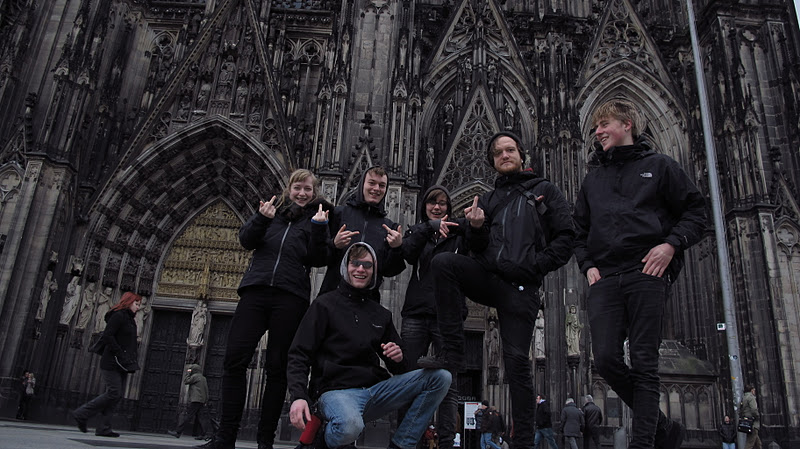 We will be doing a short tour in Februari and in April we will go to scandinavia with our friends in Tyrannicide. We have some gaps to fill so it would be great if you could help us out or send us in the right direction! get in touch trough slothhc [ A ] riseup.net
15/02 – Aken@AZ w/ Finisterre(de)
16/02 – Strasbourg@Molodoï w/ Boredom & Geraniüm & Dope DOD
17/02 – Paris@tba
18/02 – Nijmegen@Bijstand w/ Scheisse Minnelli & Sex Drive
19/02 – Asten-Heusden@OJC Jonosh
12/04 – Munster@Baracke
13/04 – Berlin@
14/04 – Lubeck/Kiel@
15/04 – Kopenhagen@
16/04 – Gothenburg@
17/04 – Oslo@Blitz
18/04 – Orebro@
19/04 – Stockholm@
20/04 – Linkoping@
21/04 – Malmö@
22/04 – Bremen@
Much Love!
SLOTH